Kind words from our clients.
Our business is built around the reliable, trustworthy and professional delivery of high quality construction. We pride ourselves on our honest service and exceptional craftsmanship to produce a high end finish in an efficient and timely manner, ensuring complete client satisfaction.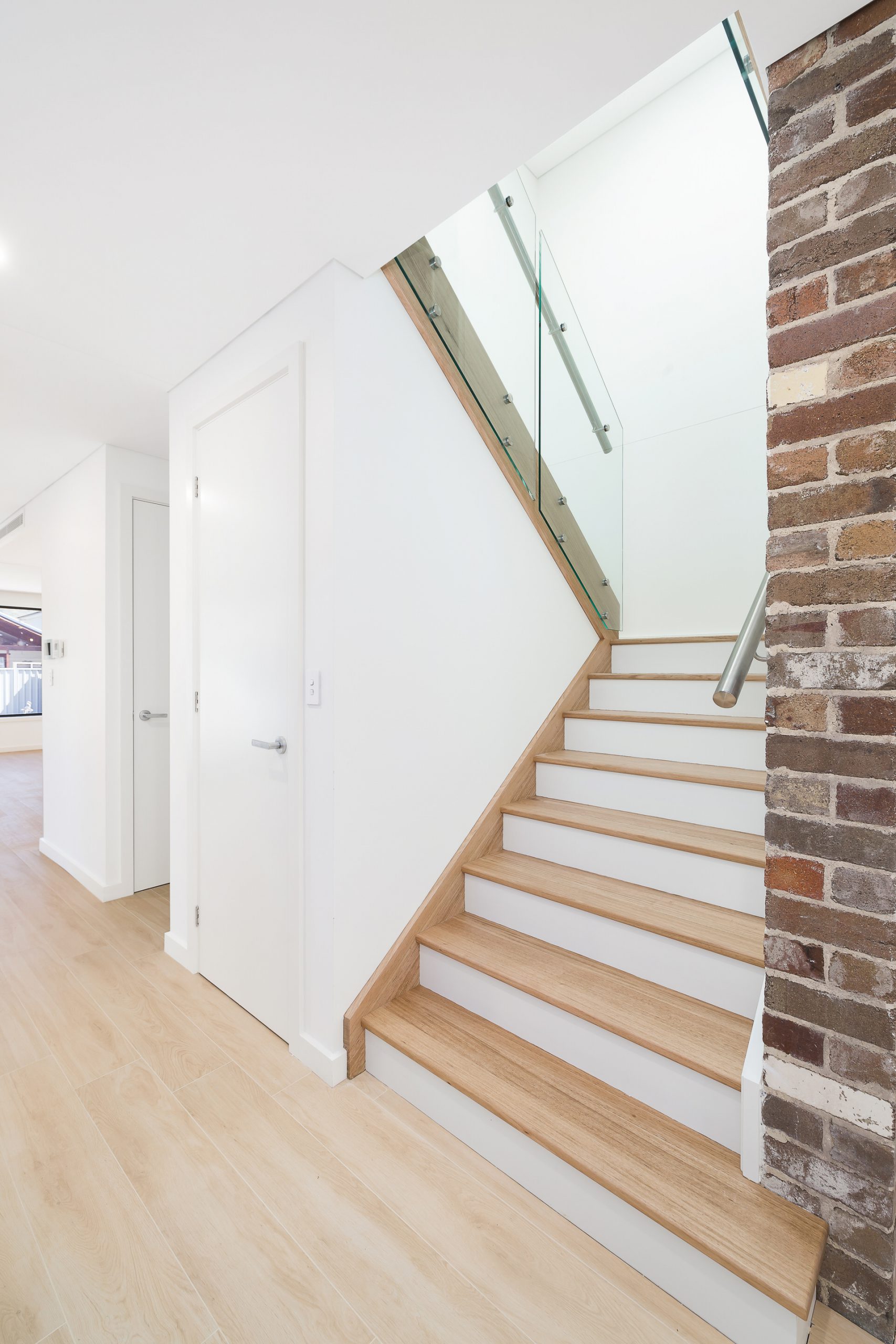 Loved working with John
We absolutely loved working with John Clark and his team at Coastal Projects. John provided us with personalised care. His professionalism, honesty, clear communication and genuine attention and diligence ensured our project was a success. The process ran smoothly and was enjoyable as we knew we were always in great hands. Thank you so much for building our dream home! We could not be happier. We would absolutely recommend Coastal Projects to anyone!
– Dave & Venessa, Clients
On the same page from day one
I could not recommend John and the Coastal Projects team highly enough. From the very first meeting with John, we felt confident that we were going to get the home of our dreams at the end.
We had spoken with many prospective builders and John was the only one that wanted to meet us, to sit down and talk about our design and our vision and give us a realistic time frame and budget. He asked us specific questions about the finishes and look we were after, so that when it came to the build, there were no surprises. We were all on the same page from day one.
– Ben & Hayley, Clients
Always ready to respond to a question or request
Coastal Projects constructed a Duplex dwelling using my shared driveway as access and occasional scaffold. John and his team were always uniformed, courteous and engaged regularly to ensure that access restrictions were planned and not invasive. John's core experienced team were cheerful and always ready to respond to a question or request. Subbies were also closely controlled to maintain minimum disruption to nearby dwellings.
During the build, Coastal Projects strictly complied with Council approved start and finish restrictions. Their background radio music was not raucous or overly loud and their language was always polite. At the end of each day the site was powered down, tidied, securely locked and the driveway swept clean and inspected for nails, screws and sharp objects. Overall, the Coastal Projects team was very focused on their footprint and enjoyed discussing their individual, wide range of skill-at-hand with the residents; as long as you could keep up with them.
– Stephen, Neighbour
Absolutely thrilled with the end result
John at Coastal Projects built our dream home and we are absolutely thrilled with the end result! John was such a pleasure to work with from the get go and throughout the entire build, and made the whole process stress free. From our first meeting it was quite clear to see John was not only just a carpenter but a master builder. His knowledge, experience and guidance along the way made our visions of our home turn into reality. John was organised, meticulous and payed close attention to the detail – it is apparent that John really cares about his work and impressing his clients. His site management was also second to none and we are reminded by our neighbours at how impressed they were with how smooth the construction of our house had been. We also continue to be impressed by the quality of the build and don't hesitate to recommend John to everyone we know!
– Tilly & Troy, Clients
Very easy to communicate with
Right from beginning, John was very engaged and invested in the project and the Clients vision for a characterful but modern dual occupancy.  Coastal Projects submitted a tender for the construction of the development, coming in with a competitive price and also provided some excellent cost engineering advice to allow the client to reduce the contract value without compromising the overall design integrity of the build. The client signed a contract with Coastal Projects to commence immediately.
Throughout the build, I found John and the Coastal Projects team to be very easy to communicate with. They understood instructions and were extremely capable of providing creative solutions to rectify issues if they arose. They provided a very high level of craftsmanship and finish and not only did they complete the project in a reasonable time period, but did so without comprising any of the required quality.
My overall experience with Coastal Projects was extremely positive. I would be very happy to recommend them for any future work and look forward to the opportunity to work along side them again.  
– Henry, Berresford Architects
Under budget and within timeframe
We have worked with John and his team on two occasions.  The first, in 2016, was the construction of a storage area, with provision for a cafe overhead, backing into a hillside.  The project required good management of sub-surface groundwater and no subsequent problems have arisen. The construction was completed under budget and within the specified timeframe. Throughout the project John worked cooperatively with our members to resolve any matters that arose.  
In 2020 we again appointed John to strip and refurbish the bathrooms and adjacent areas of our Washington Lounge. On this occasion Coastal Projects were appointed following a competitive tendering process.  These works were carried out in areas with unknown problems, and John was quick to communicate with us and work with us to identify solutions. Again, John was able to complete the project under budget and within the specified timeframe. On both occasions we found John and his team were easy to work with, and had some good suggestions for overcoming the problems that arose. 
– David, President Elouera SLSC
Honest, hard working and reliable
With a growing family we needed to extend our small house and were lucky to find John from Coastal Projects. It is not an exaggeration to say that you will not find a more honest, hard working and reliable builder with an attention to detail. John guided us easily through each stage of our project and was always on hand to consult with when needed. Without any experience in home renovations and with a number of space and budget constraints, we felt very fortunate to have a builder like John whose expert advice and personal touch made the whole process as easy as possible. Now we have a beautiful modern extension with a living room, upstairs master bedroom and ensuite within our budget and time frame. It has added so much value, not only to our house, but to our lives. Thank you so much John!
– Mark, Client
Would recommend Coastal Projects to anyone
Coastal Projects turned our single level home into our dream house. Professional with high end finishes all on our budget. Coastal Projects did all this work while we still lived in the existing house with minimal interruptions to our family life. We would recommend Coastal Projects to anyone.
– Shanhan, Client
Professional on every level
We are thrilled with the results of our build. The team at Coastal Projects went above and beyond. They were professional on every level. We couldn't be happier and would recommend John and his team in a heart beat.
– Tracey, Client
Could not be happier
We could not be happier with the work John and the Coastal Projects team have done, the professionalism they have showed and working with our needs and wants without complaint. We can not recommend them highly enough.
– Kevin, Client
Second to none
John and the guys at Coastal Projects addressed all of our needs and more! We now have a great area that we use all the time. The quality and workmanship at Coastal Projects is second to none.
– Nathan, Client