New Build, Single Residence 
Architect: ATJ Architects 
A spacious modern luxury family home.
Located on a quiet coastal street of Bulli, this grand contemporary home was built for an expanding family. 
This home features multiple large open plan living spaces which seamlessly flow into one another.  A generous kitchen with stone bench tops forms the hub of the home. Timber flooring and a predominantly white interior creates a crisp minimalist look. 
Paying homage to its history, recycled bricks from the existing early 1900's coal miners cottage that once occupied the site, have been used to create hints of textural features throughout. 
Due to its expansive open plan living spaces, exceptional thermal and acoustic insulation was a key requirement for this project. The use of Hebel Power Floor, 13mm Gyprock and insulation to both internal and external walls ensures superior acoustic performance and energy efficiency for this home.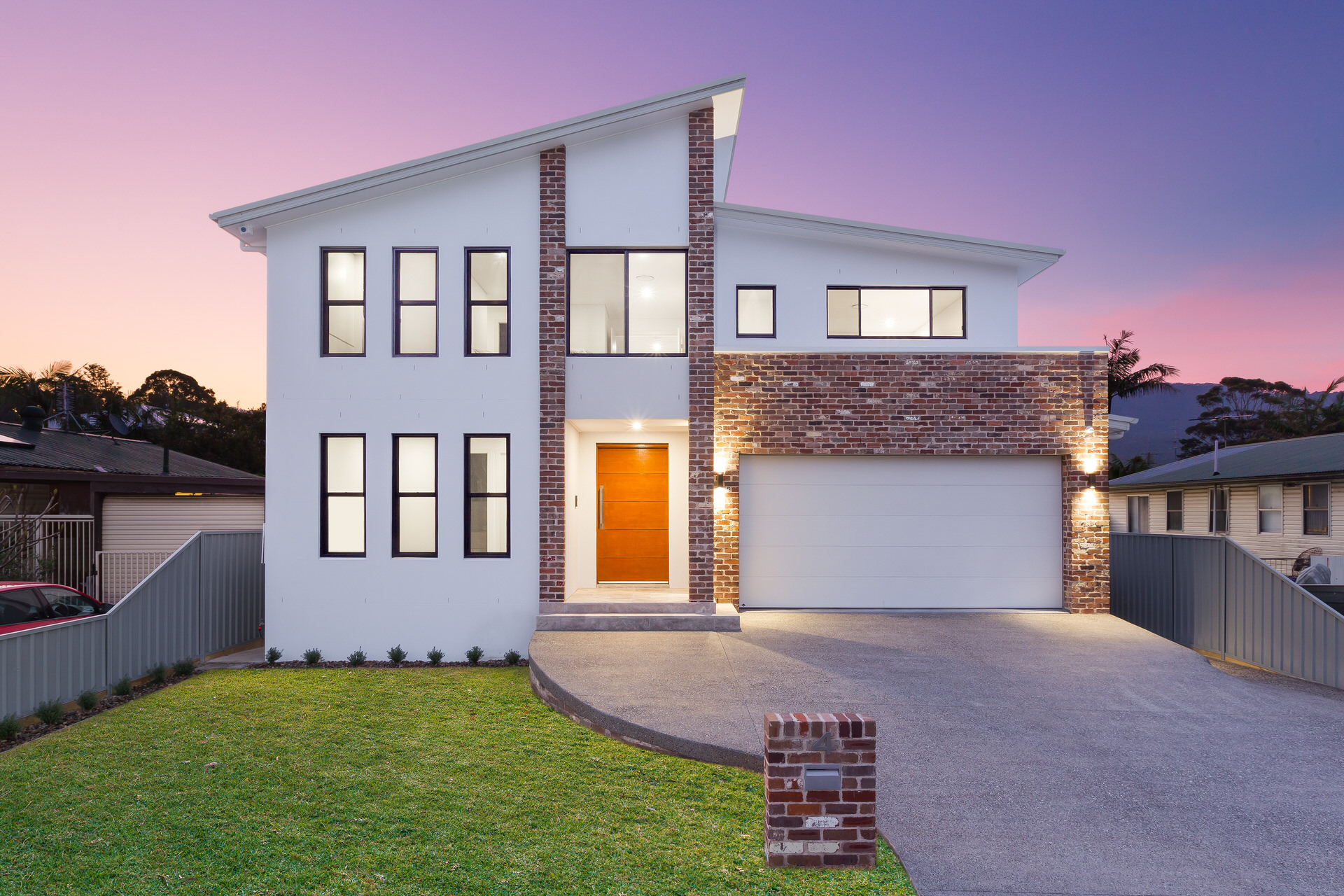 John at Coastal Projects built our dream home and we are absolutely thrilled with the end result! John was such a pleasure to work with from the get go and throughout the entire build, and made the whole process stress free. From our first meeting it was quite clear to see John was not only just a carpenter but a master builder. His knowledge, experience and guidance along the way made our visions of our home turn into reality. John was organised, meticulous and payed close attention to the detail – it is apparent that John really cares about his work and impressing his clients. His site management was also second to none and we are reminded by our neighbours at how impressed they were with how smooth the construction of our house had been. We also continue to be impressed by the quality of the build and don't hesitate to recommend John to everyone we know!
Tilly & Troy, Clients