New Build, Dual Occupancy
Architect: Berresford Architects 
Not your typical duplex.
Nestled in a quiet tree lined street of Woolooware overlooking the fairways, one is greeted with a modest architectural form with a monochrome clad exterior.
Large glazed windows welcome you into a unique industrial chic interior, filled with a warm textural material pallet.  A beautiful 8.5m recycled brick feature wall runs throughout the spine.  Spotted gum timber flooring, v-grove paneling, polished concrete and exposed steel beams brings an abundance of character to these dwellings. 
Raked ceilings, light filled voids and expansive balconies create intriguing architectural spaces and seamless transitions from the interior to the exterior. 
These homes are filled with architectural details that have been carefully executed with exceptional craftsmanship.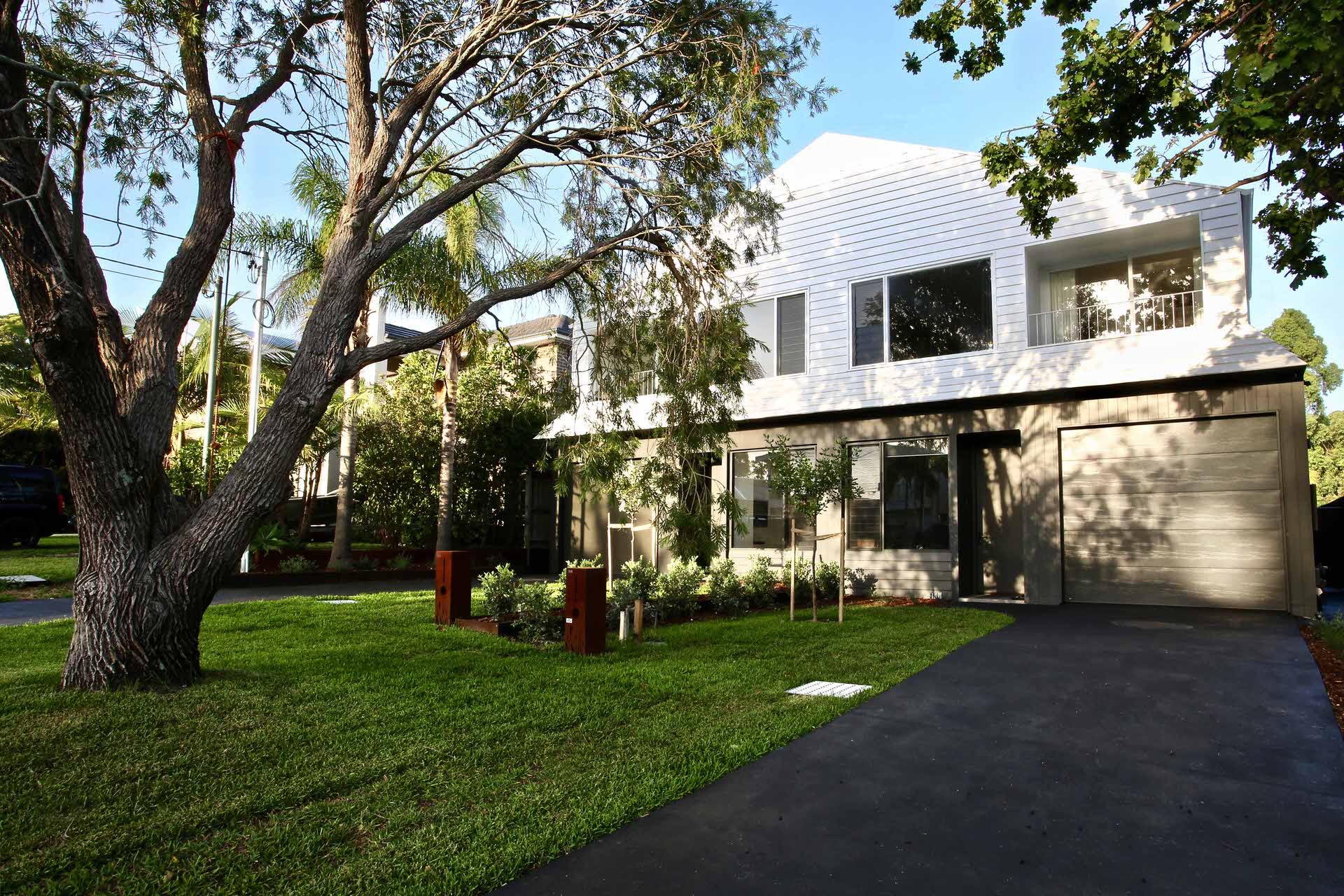 Right from beginning, John was very engaged and invested in the project and the Clients vision for a characterful but modern dual occupancy.  Coastal Projects submitted a tender for the construction of the development, coming in with a competitive price and also provided some excellent cost engineering advice to allow the client to reduce the contract value without compromising the overall design integrity of the build. The client signed a contract with Coastal Projects to commence immediately.
Throughout the build, I found John and the Coastal Projects team to be very easy to communicate with. They understood instructions and were extremely capable of providing creative solutions to rectify issues if they arose. They provided a very high level of craftsmanship and finish and not only did they complete the project in a reasonable time period, but did so without comprising any of the required quality.
My overall experience with Coastal Projects was extremely positive. I would be very happy to recommend them for any future work and look forward to the opportunity to work along side them again.
Henry, Berresford Architects